Have you ever stopped to notice the way a certain experience such as hearing a piece of music, appreciating a piece of art, watching a theatrical performance or spending time with someone positive can be complete game changer in terms of your mood? Is it quite astonishing the way our senses can be directly and immediately affected by something that is pleasing to us.
I was casually wandering through Cardiff spring market this afternoon and stumbled across an artist selling some watercolour paintings and prints by the name of Jian Chen. The first thing that attracted me to her art was the colour – vibrant, bold and totally striking. I was immediately drawn to a number of pieces that were stunning. I don't know much about art but I know what I like, and these paintings captured it all! Looking at them inspired me so much I went with my gut instinct and bought one there and then. This was not shopping as we know it, not another work outfit, food shop or cosmetics – this was pure inspiration and food for the soul, unexpected and priceless.
So my question to you is this – what experience in life lifts you and is capable of giving you a burst of joyful inspiration? Whatever is it that feeds your soul, find it, cherish it and keep doing it.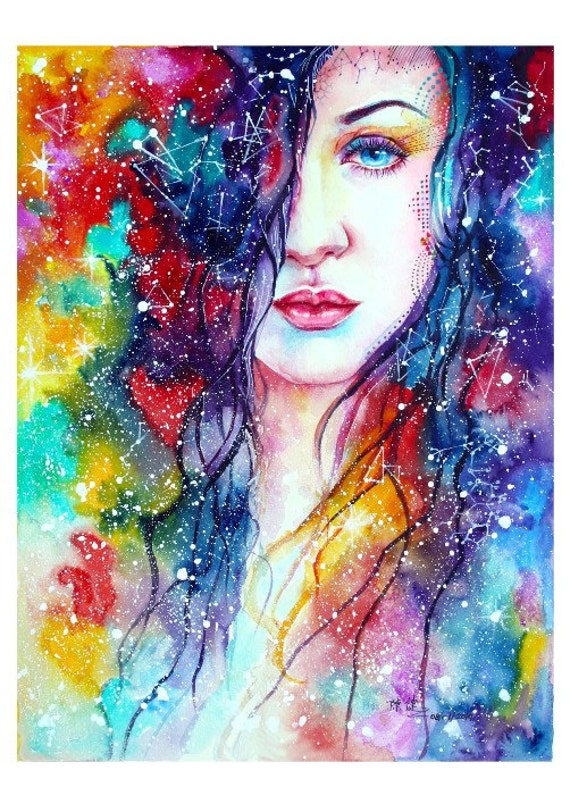 Source: JianChensFINEART Etsy shop